The Rosselli family, its past and its legacy
A family that has always been linked to Barbaresco and its precious fruits, with a rich past experience, but a young and open approach to innovation.
The history of our winery
Let's retrace the steps that brought us here…
The history of our company has its origins in my grandfather, my father's father. The year is 1955, and like many at the time, he too decides to buy properties, right here in the municipality of Barbaresco, and start growing vines.
The company is mixed at the time, and the harvest is mainly used for subsistence and personal consumption. Already he, however, begins to understand the art of winemaking, to experience the most productive choices and to define his "agricultural belief".
In those years, my parents move to Turin where they open a business in the center and stay for 10 years. During this stay, my father decides to buy a small company in the Moscato d'Asti area, giving life to his personal grape production in the 1980s.
Determined to retrace the footsteps of his father, in 2000 he sells the Moscato winery and buys 6 hectares in the municipality of Barbaresco, where he produces grapes for sale. The vines grown are Moscato d'Asti, Nebbiolo, Langhe Chardonnay and Dolcetto d'Alba.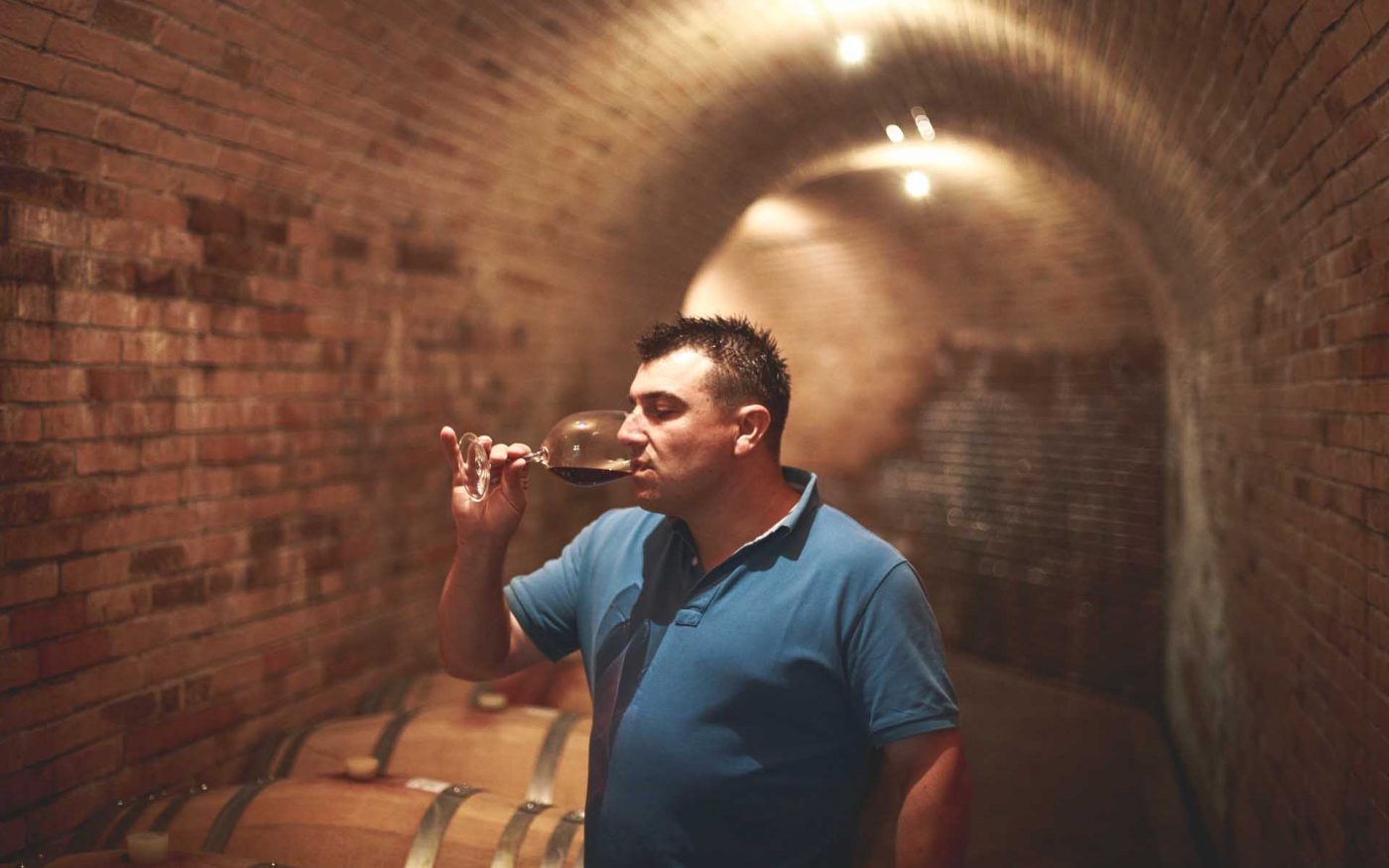 In 2008 I partake, with the aim of transforming the company into a real production reality…
The path is not immediate. Initially we don't have the spaces or the market to decide to vinify all our grapes, but next to the sale we start vinifying a small production of Chardonnay and Dolcetto.
Over the years, we invest in new vineyards and expand our winemaking premises, reaching a total of 10 hectares in 2012 and coming out with the first bottles of Nebbiolo d'Alba and Moscato d'Asti. The name on the label is Rusel.
From here on, development is constant: in 2014 the first vintage of Langhe Arneis goes into production, in 2015 that of Barbera d'Alba. Here comes our first Barolo in 2017, born from a vineyard that we rent in Serralunga.
The production of Barbaresco grapes, which is equivalent to about 50% of our current harvest, is totally given to the reality of Produttori del Barbaresco, of which we are members, and from which we do not intend to distance ourselves. Of the remaining 50%, we are now able to vinify all of them, excluding a small sale of Moscato d'Asti.
Produttori del Barbaresco: let's shed some light on this reality
Produttori del Barbaresco is a reality to which our family has been linked since the beginning: it was my grandfather to join in the distant 1960, just two years after the foundation, while my father was elected president for three consecutive terms, between the 90s and 2000s.
We still dedicate the entire production of Barbaresco grapes to the cooperative – which make up about half of the harvest. The company has 54 members, each of whom has the same say: every decision is made in the community during the assemblies, in which everyone actively participates. In short, Produttori del Barbaresco for us is in all respects an additional part of our cellar, a project that we feel a bit ours, which we support and will continue to support in the future.

Working well, with "green" ideals, but with no hoghwash
Ever since my grandfather, 65 years ago, approaches the vine plant, he realizes that, as with all living beings, this too must be treated with extreme respect.
In the vineyard we have always practiced integrated pest control, we have always been attentive to greener choices. That said, none of the Rosselli men has ever given much credit to the poetry of biodynamic, of "forced" organic, which is sometimes presented as the only guarantor of a well done job.
Our winery is GreenExperience certified: at least 10 years have passed since we stopped using herbicides and insecticides (we practice sexual confusion), and our vineyards prove it. It only takes a few minutes to recognize its health and biodiversity, fundamental elements for a quality wine.
The GreenExperience certification
This certification was born right here, in Piedmont, in the UNESCO lands. The founder is Coldiretti Cuneo, which after 3 years of experimentation and comparison with local producers defines 10 rules to follow, a specification that has as its purpose an ecological viticulture, good to drink and nice to look at.
To date, 101 producers are members, in 28 municipalities, with 967 hectares of healthy and sustainable vineyards.